How to Remove Forgotten Alarm on Clothes? » pink
How to remove the forgotten alarm on the clothes?
You shopped at the store. You returned home excitedly. You can't wait to wear your new outfit. Also, you see that the security alarm is on the clothes. What will you do? You don't have the time or strength to take it back and remove the alarm. Then you started to research whether there is an alternative way to remove the alarm, you are reading this news right now 🙂 You are at the right place. How to remove the forgotten alarm, we will show you a very simple way.
Security alarms are installed as a precaution for thieves. As you try to sneak an expensive item through the front door, it triggers the alarm and the security guard at the door catches you. When you try to break it out by yourself, the ink inside will flow, making the clothes you bought unusable.
But lately, forgotten alarms have begun to multiply. Since it doesn't beep while leaving the door, it means that some alarms are not activated.
In fact, there are many complaints about the forgotten alarms on the products received in internet shopping.
How much electricity do electrical appliances in the house burn?
HOW TO REMOVE A FORGOTTEN ALARM?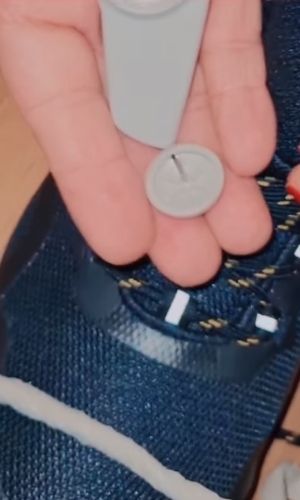 Let's say from the beginning to those who say "You are guiding the thieves" "Wow, they abuse this method": A lock does not hold up to a thief. They already know these methods.
The method is very simple, very easy to implement
Twist the handle of a shopping bag into a rope. It would be better if the bag you use is from the thin bags used in the vegetable aisles.
(There are also those who use rubber as an alternative to bags)
Wrap the bag that you have twisted into a rope around the button of the alarm. After a while there will be a clicking sound. You are on the right track, don't give up.
It will unlock a few more times.
You will understand better if you watch the video. And don't forget to follow pemmbe's instagram page.